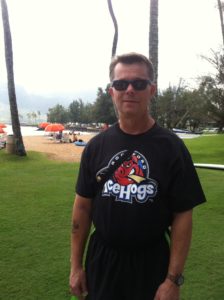 When starting an online business, anyone from a newbie to a seasoned online entrepreneur can benefit from a process that's been used over and over to create successful online businesses. Here are the steps:
Step one. Find a need and fill it. The trick is to find a group of people who are searching for a solution to a problem, but not finding many results. Visit online forums to see what questions people ask and what problems they're trying to solve. Do Keyword Research to find keywords that people are searching. Then use what you've learned to create or find a product for a market that already exists.
Step two. Write copy that sells. There's a proven sales copy formula that takes visitors through the selling process from the moment they arrive to when they make a purchase.
1) Arouse interest with a compelling headline.
2) Describe the problem your product solves.
3) Establish your credibility.
4) Add testimonials.
5) Talk about how your product benefits the user.
6) Make an offer.
7) Make a strong guarantee.
8) Create urgency.
9) Ask for the sale. Focus on how your product or service is uniquely able to solve people's problems.
Step three. Design and build your website. When creating a site. Remember to keep it simple. Choose one or two plain font on a white background, make your navigation clear, simple and the same on every page. Only use graphics, audio or video that enhance your message. Include an opt in offer to collect email addresses. Make it easy for people to buy.
Step four. Use search engines to drive targeted buyers to your site. Pay Per Click advertising is the easiest way to get traffic to a new site. PPC ads show up on the search pages immediately and allow you to test different keywords, headlines and prices. Also, use PPC ads to discover your highest converting keywords and then distribute the keywords on your site to help with organic search results.
Step five. Establish an expert reputation. Provide information for free to other sites and you'll see more traffic and better search engine rankings. Always include a link to your site with each submission. Give away free expert content and become active in industry forums and social networking sites. You'll reach new readers and sites that post your content will link back to yours.
Step six. Use the power of email marketing to turn visitors into buyers and opt in list is one of the most valuable assets of your online business. When people give you permission to email them, it means you're giving them something they've asked for and the response is 100 percent measurable. There's no better tool than email for following up with hot optin leads.
Step seven. Increase your income through backend sales and upselling. At least 36 percent of people who have purchased from you once will buy from you. Again, if you follow up, closing, the first sale is the most difficult and the most expensive, so use upselling to get them to buy it. Again, if you're starting a small business online, stick to this sequence. You can't go wrong with the basics.
Check out my About George page for the best opportunity right now.
Thanks for reading!
George Balek 🙂