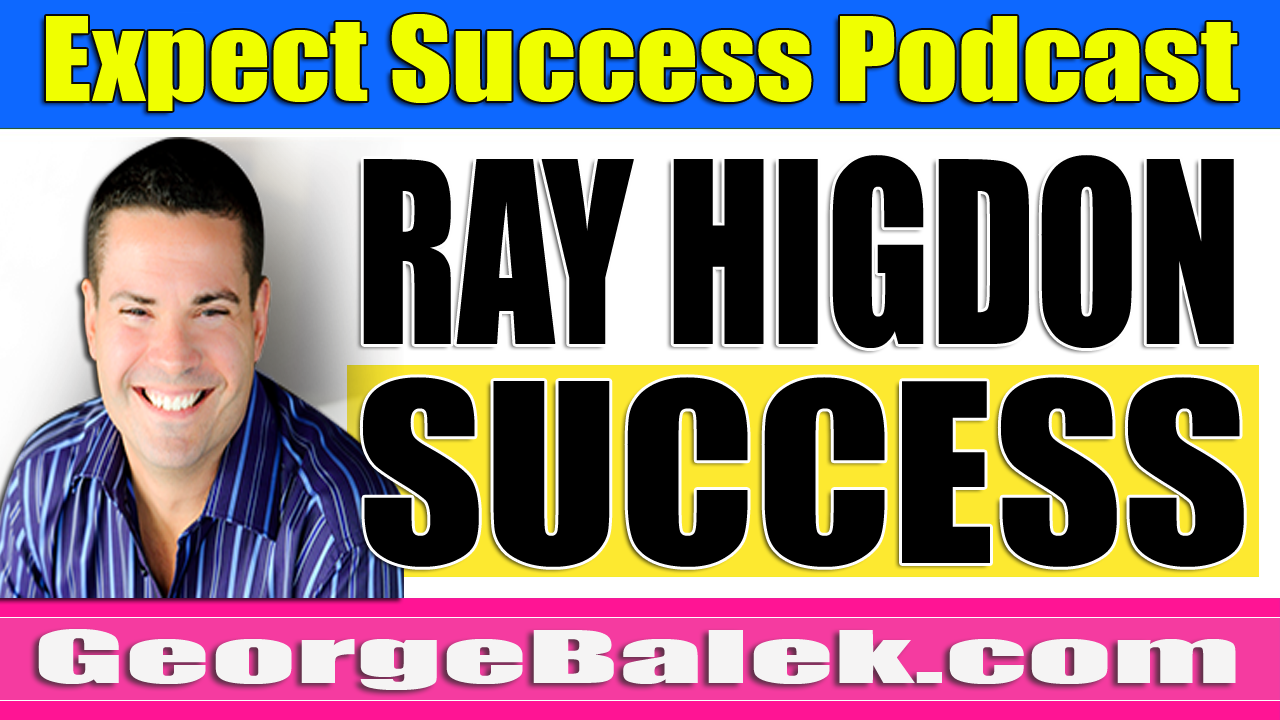 Welcome to Expect Success at georgebalek.com!
Let me start by mentioning… Now, in addition to listening to this podcast, you can also view the video format on youtube at: georgetube.com.
Ray Higdon is a sought after speaker, trainer, and blogger for the direct sales and network marketing profession. When the real estate bubble burst, Ray's investments and wealth were completely wiped out leaving him with only $300 in the bank. When Ray got started in network marketing, he was in personal foreclosure and his girlfriend at the time – now his wife – was paying the utility bills. This is when Ray got serious and built a $50,000 per month income in his network marketing company in only his 10th month. He has since earned over $1 million in network marketing and personal coaching, and in selling his own information products. And today he's here on our show to share his six and seven figure success story with you. Listen to Ray.
For more from Ray Higdon, simply search youtube and be sure to check out his website rayhigdon.com. Ray's latest book,  Freakishly Effective Social Media for Network Marketing: How to Stop Wasting Your Time on Things That Don't Work and Start Doing What Does! can be found at Ray's website and/or Amazon.com. Long title, great book.
As the late great Jim Rohn use to say, you are the average of the 5 people you spend the most time with. Today you have been hanging out with Ray Higdon. Keep up the momentum and subscribe to our newsletter so you never miss another episode:
Newsletter: https://georgebalek.com/newsletter
If you enjoyed this episode please share it on social media and send it to someone that could use extra motivation in their life.
Do you have any thoughts or comments? Please visit: http://GeorgeBalek.com
Please take 60 seconds to leave an HONEST review for the Expect Success Podcast on iTunes. Ratings and reviews are extremely important for me to make this show better.
https://itunes.apple.com/us/podcast/george-baleks-podcast/id1261439218
Finally, don't forget to subscribe to the show on iTunes so that you get updates and new episodes downloaded to your phone automatically.
Subscribe via iTunes: https://tinyurl.com/ydb4qgxt
Subscribe via Stitcher: http://www.stitcher.com/s?fid=147988&refid=stpr
Subscribe via RSS (non-iTunes feed) http://www.buzzsprout.com/112740.rss
Want to find out more about how I make a full-time internet income from home and how you can too. Visit: http://aboutJorge.com