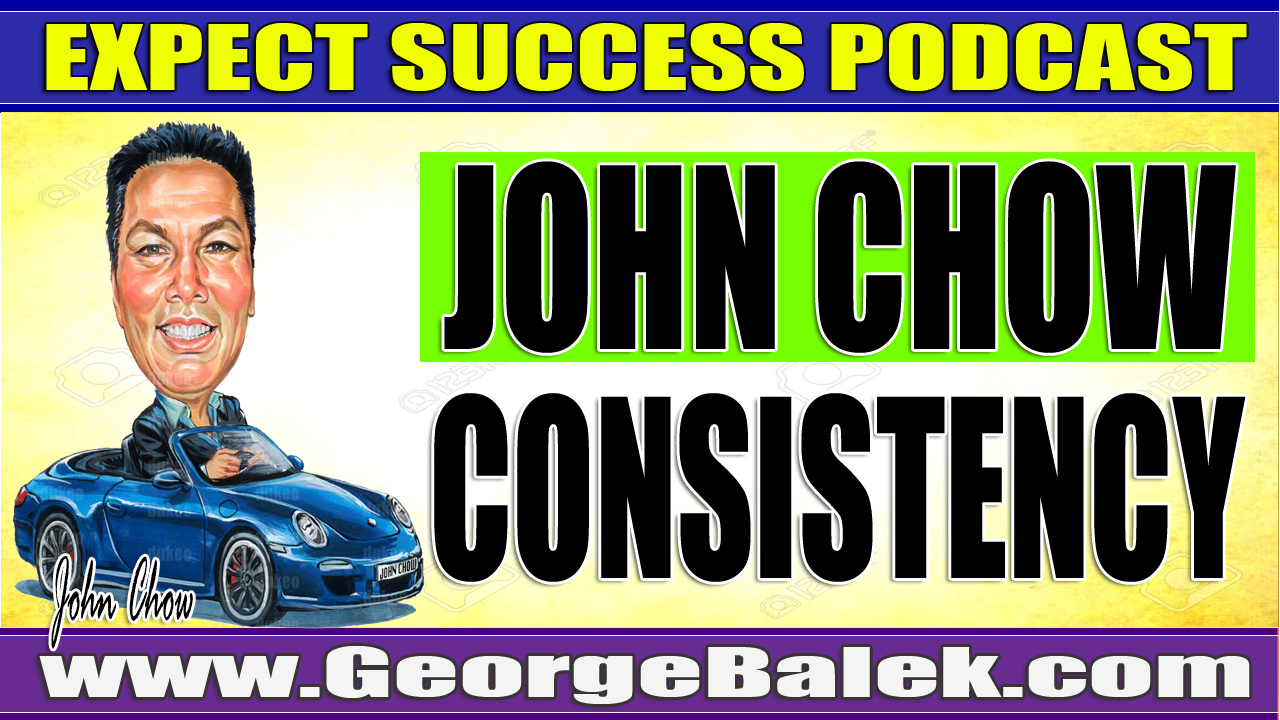 Welcome to Expect Success at georgebalek.com!
Now, in addition to listening to this podcast, you can also view the video format on youtube at: http://georgetube.com
John Chow rocketed onto the blogging scene when he showed the income power of blogging by taking his blog from making zero to over $40,000 per month in just two years. And he did it working only 2 hours a day. Today, John Chow dot Com today is one of the biggest blogs on the Internet, with over 200,000 active daily readers and followers.  I especially like keeping an eye on John because the marketing mediums he utilizes are pretty much the same as mine. And you know what they say, SUCCESS leaves clues.
In today's episode, John points out the number one constant shared amongst virtually all successful people. Here's John.
For more from John Chow, search youtube and visit his website johnchow.com. John's best selling book Make Money Online it's available at his website and/or amazon.com.
Make Money Online: https://amzn.to/2GIH3Pg
As the late great Jim Rohn use to say, you are the average of the 5 people you spend the most time with. Today you have been hanging out with John Chow. Keep up the momentum and subscribe to our newsletter so you never miss another episode:
Newsletter: https://georgebalek.com/newsletter
If you enjoyed this episode please share it on social media and send it to someone that could use extra motivation in their life.
Please take 60 seconds to leave an HONEST review for the Expect Success Podcast on iTunes. Ratings and reviews are extremely important for me to make this show better.
https://itunes.apple.com/us/podcast/george-baleks-podcast/id1261439218
Finally, don't forget to subscribe to the show on iTunes so that you get updates and new episodes downloaded to your phone automatically.
Subscribe via iTunes: https://tinyurl.com/ydb4qgxt
Subscribe via Stitcher: http://www.stitcher.com/s?fid=147988&refid=stpr
Subscribe via RSS (non-iTunes feed) http://www.buzzsprout.com/112740.rss
Want to find out more about how I make a full-time internet income from home and how you can too. Visit: http://aboutJorge.com