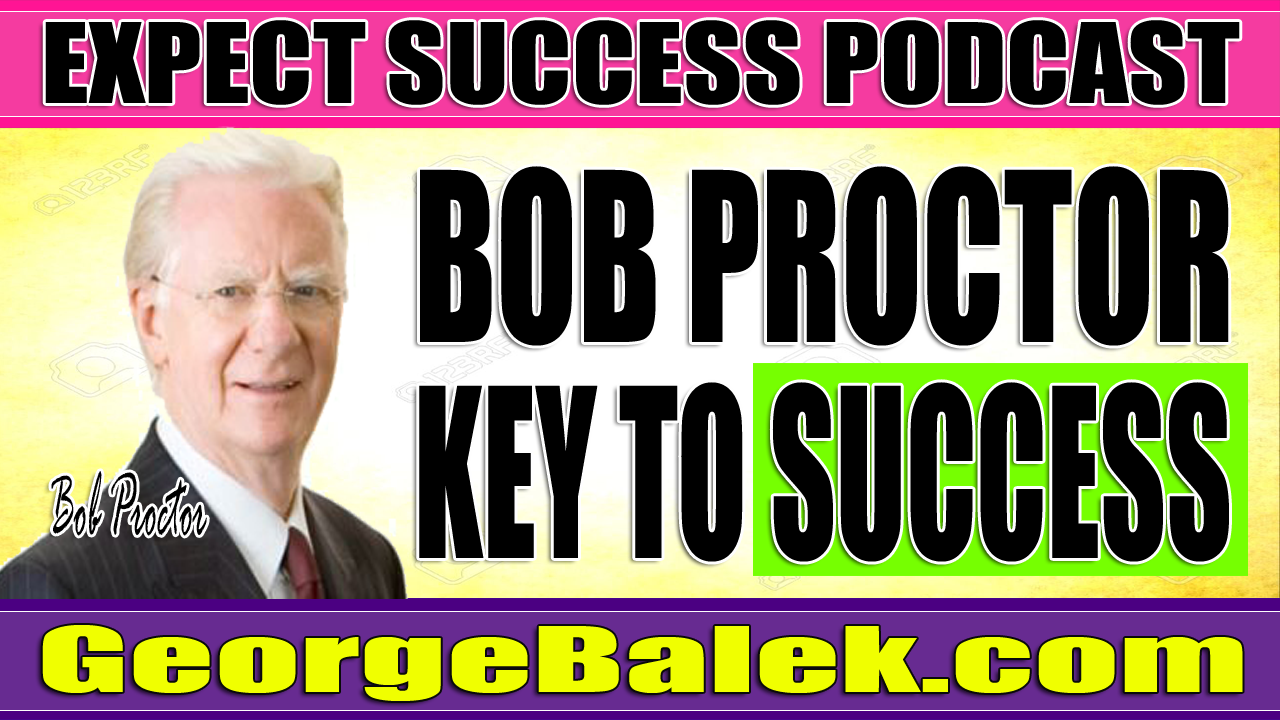 http://aboutJorge.com – Welcome to Expect Success at georgebalek.com!
Now, in addition to listening to this podcast, you can also view the video format on youtube at: http://georgetube.com
Podcast Page: http://buzzsprout.com/112740
To millions of people across the globe, the name Bob Proctor is synonymous with success. Long before his role in the movie The Secret sent him into the realm of superstardom, he was already a legendary figure in the world of personal development.
In today's episode Bob talks about the key ingredient to achieving success. Listen toBob.
For more from Bob Proctor simply search youtube and be sure to check out his website bobproctor.com. His famous book, The ABCs of Success, is available at his website and/or amazon.com.
The ABCs of Success: https://amzn.to/2IcZwUX
As the late great Jim Rohn use to say, you are the average of the 5 people you spend the most time with. Today you have been hanging out with Bob Proctor. Keep up the momentum and subscribe to our newsletter so you never miss another episode.
Newsletter: https://georgebalek.com/newsletter
If you enjoyed this episode please share it on social media and send it to someone that could use extra motivation in their life.
Please take 60 seconds to leave an HONEST review for the Expect Success Podcast on iTunes. Ratings and reviews are extremely important for me to make this show better.
https://itunes.apple.com/us/podcast/george-baleks-podcast/id1261439218
Finally, don't forget to subscribe to the show on iTunes so that you get updates and new episodes downloaded to your phone automatically.
Subscribe via iTunes: https://tinyurl.com/ydb4qgxt
Subscribe via Stitcher: http://www.stitcher.com/s?fid=147988&refid=stpr
Subscribe via RSS (non-iTunes feed) http://www.buzzsprout.com/112740.rss
Want to find out more about how I make a full-time internet income from home and how you can too. Visit: http://aboutJorge.com
Start your blog: https://georgebalek.com/startablog
Read my blog: http://aboutJorge.com
Follow me on Facebook: https://georgebalek.com/facebook
Follow me on Twitter: https://georgebalek.com/twitter
Subscribe to me on YouTube: https://georgebalek.com/youtube
Gears I use to film my videos.
Movavi Video Editor FREE Download: https://georgebalek.com/movavi
Canon EOS M6: https://amzn.to/2XtNfjy
FREE Stuff
Think and Grow Rich FreE-book here: https://georgebalek.com/ThinkAndGrowRich
Recommended Auto-Responder. Try it FREE: http://figresponder.com
Disclosure – these are affiliate links and I make a commission if you make a purchase with them.