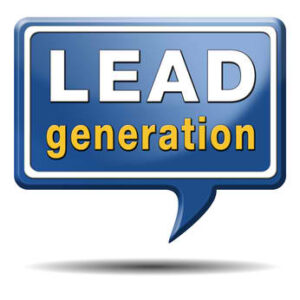 Being a part of an MLM company is extremely rewarding, but revenue and leads do not come without extreme passion and unrelenting hard work. Being successful and generating leads is all about finding your unique voice, and letting people know why they should join YOUR team. Here are 7 tips to successfully generate leads for your MLM business.
Identify Your Market and Relate to It
When beginning with your MLM adventure, you want to ensure that you are targeting a group of people that will be genuinely interested.
Whether your target market is stay at home moms, men and women in their 40s, or people who wish to work from home, you must find a market of people that will truly benefit from being a part of what you're doing.
Another important aspect of choosing your target group is ensuring that you have something in common with the group you are reaching. For example, if you are part of an MLM company and you work from home, reach out to people that work/want to work from home.
You'll save time and generate more leads by communicating with people who share your interests. Plus, they will see your success, relate to it, and want to jump on board.
Choose Your Platform
Choosing the methods in which you promote your business and reach out to people is essential for exposure. Your presence online will drive plenty of traffic if you do it right.
First, decide what you are good at. Are you a great writer? Then start a blog for your business. Provide useful content to readers and teach them how to be as successful as you are.
Do you love to make videos? Then start a YouTube channel. Video and images attract people, so this will exponentially grow your business and allow people to see your personality.
It also helps to choose multiple methods, as this means more presence and more people reached. To begin with, try sticking with two methods and work incredibly hard at those. Build your team and make them stick around.
Set Yourself Apart
To stick out from the competition, you need to figure out why people should want to work with you. For example, will you provide helpful guides for your team? Will you guide them through the process of being as successful as you are?
Deciding what makes you and your team unique will frame you as more appealing to potential leads.
Get Your Name Out There
Not only does creating your own platform online help generate leads for your MLM business, but interacting on other platforms is also helpful for growth.
Find videos about growing an MLM business and comment on them. People viewing these videos are already interested in MLM and other related topics, so exposing yourself on that platform may spark someone's interest.
Find MLM business blogs and leave comments, interact with other people in the comments, and even contact the creator of the blog. Networking and making friends will build credibility and bring opportunities. You know how the old saying goes, it's all about who you know.
Stick to It!
Gaining traction with your MLM business does not come by sitting back and hoping that people click on your ads. You must post on social media, post videos or blogs consistently, reply to comments and send follow-up emails. You must put in endless time and work to build your credibility and popularity.
Study the methods you are using, read books about effectively communicating and calling people to action. In every aspect of your life, work towards gaining leads.
Build Relationships and Trust
People stick around if they are cared for, feel as if they are making progress and have a good set of guidelines to get them started in MLM. When you generate leads, follow up on them and interact with your market. Let them know that you are here to help, answer their questions and work with them.
After all, people will want to stick around if they feel successful and have a reliable sense of purpose.
Have Other Sources of Income
Even though MLM seems brainless and an easy road to success, there will be people that tell you no. That is why you should come up with other possible sources of income.
Create an MLM business online crash course, promote and sell it on your blog or on social media for a reasonable price. Get people involved and provide them with a source for first-hand information.
The more methods that you implement into the success of your MLM business, the more likely you will be to generate promising leads and build your own income, as well as your team's.
Final Thoughts
Building an MLM business is hard work, and is very rewarding to those who stick through the process. It requires persistence, passion and great communication skills to be successful. Don't you want to be your own boss and have an endless cap on your income? Get the momentum going and get yourself out there into the MLM world! People are waiting to be as successful as you!
Thanks for reading!
If you'd like to learn about ways to make money while traveling around the world, you can read more about it here.