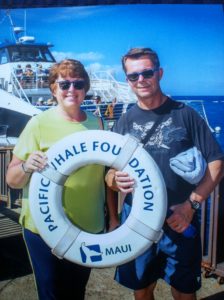 When I started the George Balek blog it was intended for the network marketing industry.
I was getting close to the end of my working days, approaching my 60's and I wanted a way to supplement my retirement income. I realized early on in my search for the perfect Internet marketing opportunity that network marketing had "no income cap" and leaders in the industry were making $100k a month or more.
The GB Blog struggled at first trying to look like every other MLM blog, with generic articles like "How to Prospect on Twitter & Facebook " and "What is MLM?"
Slowly, but surely I eventually got burnt out writing articles that had no real purpose other than trying to attract prospects my way.
As I began working on myself through personal development, I realized I wanted to help people activate, upgrade and evolve.
This blog now has articles that not only empower you financially ( laptop lifestyle ) but also help you to grow spiritually, mentally, and physically.
Please continue reading if you'd like to work from home in your PJ's.
If you are still reading this, you are probably interested in making a full-time income from home. I know, because I was searching myself for what seems like half my life.
I was working a day job at Dean Foods Company. I worked there a total of 39 years!
At night I did website and tech work mainly for a Doctor who I met online. I started at 5 am and worked until 11 or 12 pm. Six and sometimes 7 days a week.
I knew that trend could continue the rest of my life ( like a co-worker who was 75 ) if I didn't find my Plan B, and quick.
I tried to sell and promote many things online, but nothing worked until I aligned my vision with a perfect strategy with a perfect opportunity.
After busting my butt with Internet marketing, I finally started seeing my income rise every year.
The most important part of Internet marketing, particularly network marketing, is to have a duplicatable system that works – one that is easy and effective enough so that your new organization that you build can use the same technique to get enough leads to build a huge organization – that's how you make 6 or 7 figures a year of passive, residual income.
Most people fail MLM because they can't generate leads and they don't want to bug their friends and family about it.
They post their opportunity on Facebook a couple times and quit.
Not when you join my team.
I send you the exact technique with easy to understand steps, so you can start earning in the first week on my team.
People who have never had any success in network marketing are now excitedly texting me that they're generating lots of leads and upgrades every single day.
If you want to finally get out of the rat race and call yourself a bonafide Internet marketer who pays all their bills with online income, click here to take the FREE tour into my business and we will see you on the other side!
Expect Success!
George